Stari Bogorodchany-1 SPS
Solar power station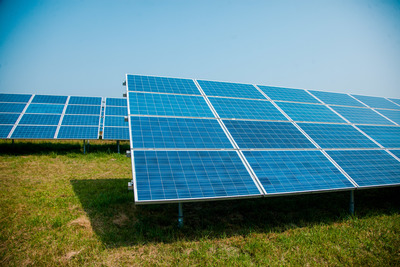 Commissioned in 2013

The SPS's plot area covers 6 hectares on the outskirts of Stari Bogorodchany. It comprises more than 12 thousand photovoltaic modules. The system tilts to keep track of sun depending on the season.

Over the course of its operating, CO 2 emissions have been reduced by 16.7 thousand tons.

Installed capacity of 2.8 MW
Annual generation of electric energy - 3.0 million kWh.
Stari Bogorodchany, Bogorodchany district, Ivano-Frankivsk region